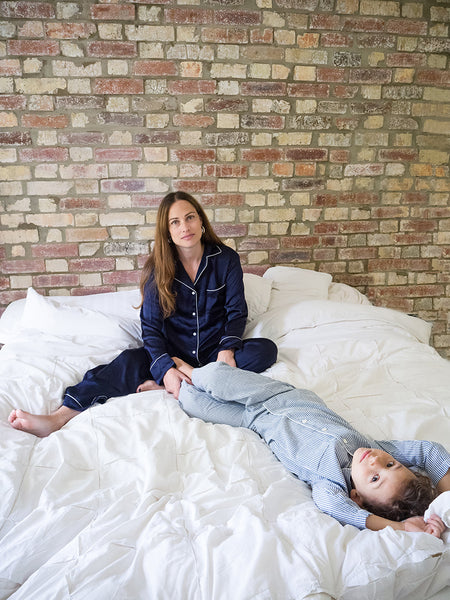 London girl Anna Laub is happiest when packing her stylish suitcase and seeking sunnier climes so a career as founder and creative director of the minimal resort wear brand PRISM has evolved naturally. And naturally her son Lucien comes along for the adventure too.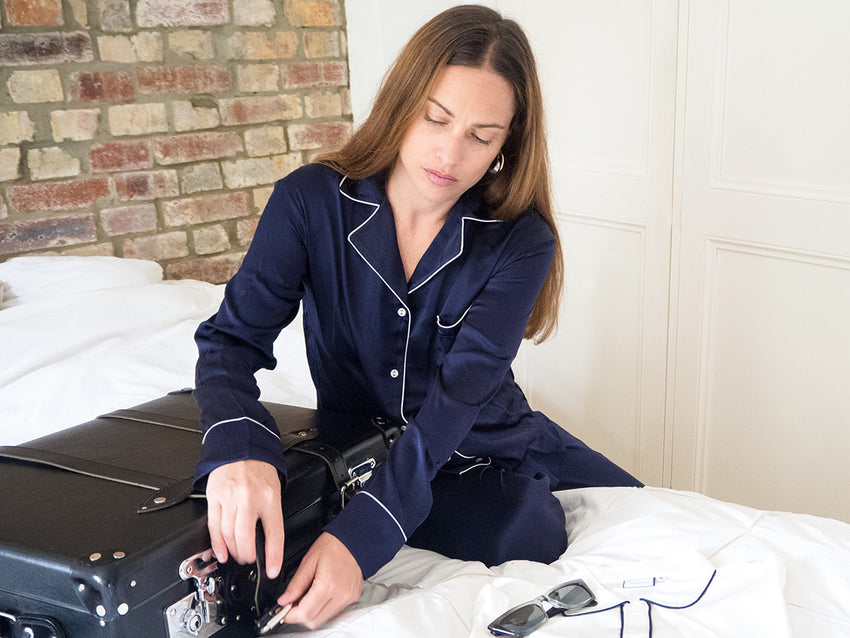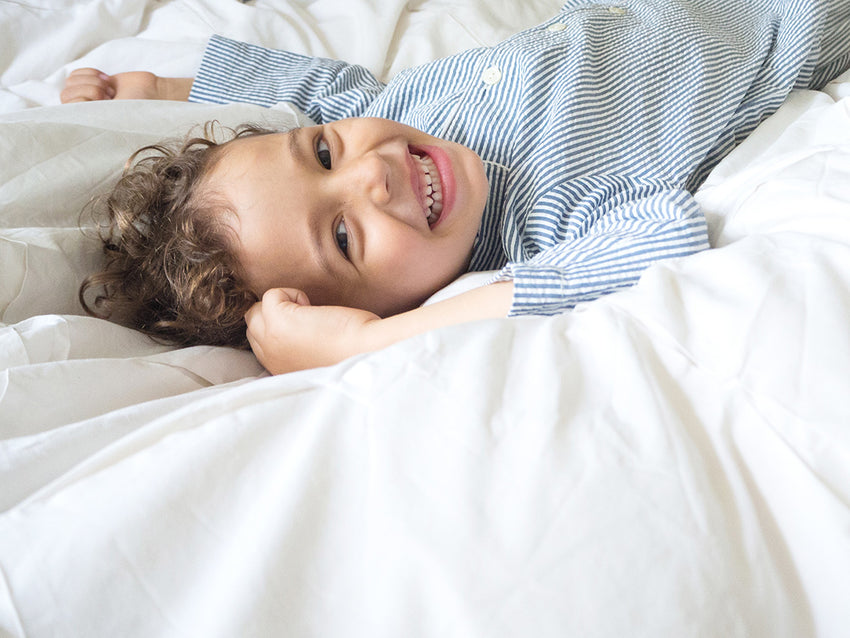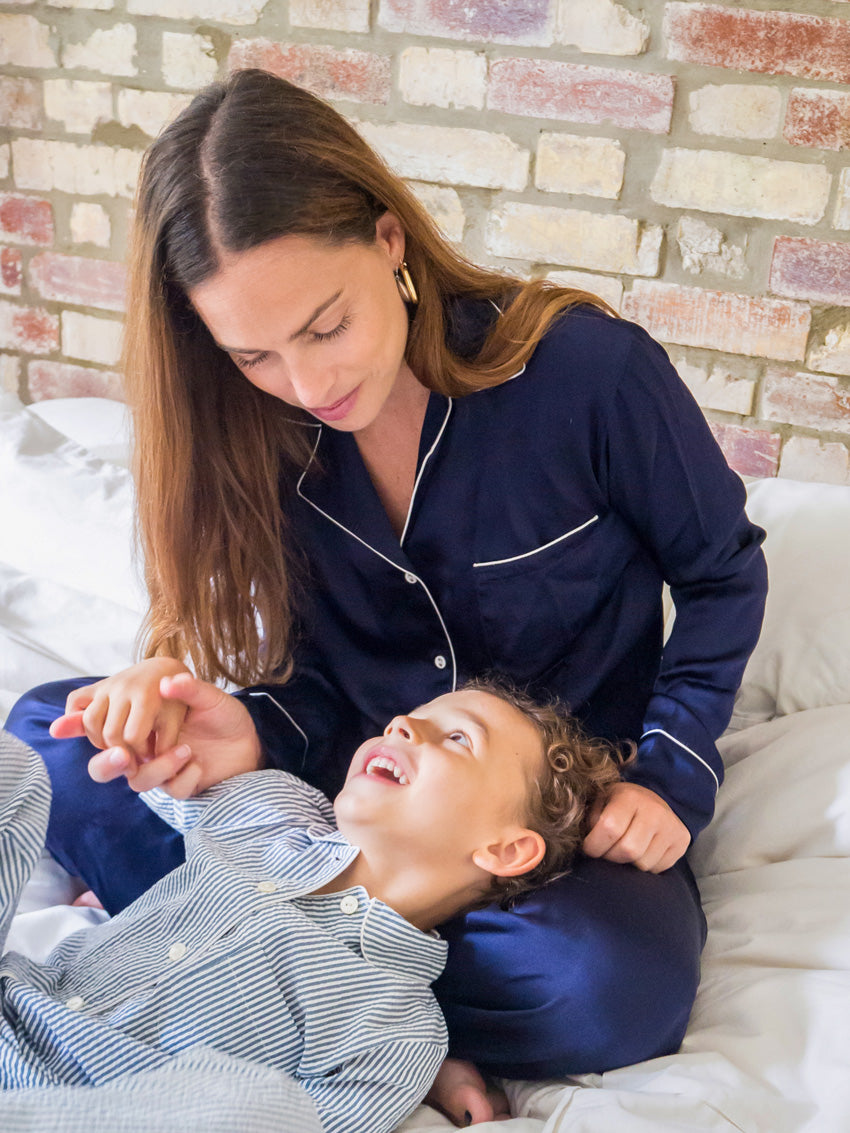 Lucien came with me on a work trip to New York for the first time when he was 3 months old. I just wanted all of us to be together so, a bit daunted, I packed a million things and it wasn't too bad at all in the end.
I think the worst part is when they first learn to walk and all they want to do is run up and down the aisle of the plane.
I honestly love having him with me wherever I am. I find NY and Paris a bit trickier these days especially in the heat but anywhere more rural and with more space is great.
Lucien : Alfred Striped PJs Coming Soon
Anna : AUDREY SILK PJS £249
I have the best memories of visiting Israel growing up - my Grandma had a place there and we spent such happy days eating ice lollies on the beach and making friends at the pool! Now every summer we rent a house with friends in the South West of France- there are amazing huge wide raw surfing beaches and bays with small rock pools for the kids to play in, great food and a really relaxed chilled vibe.
Anna :

AUDREY SILK PJS

£249
I found shifting between mother mode and business mode quite hard at the beginning. At work I would be trying to get a million things done and then it felt hard to totally slow down when I got home.
I actually felt a little less creative too when I first had Lucien. It sounds strange but I felt like I'd put all my creativity into this amazing little being and it took me a while to feel able to channel it back into "work" again.
But I have infinitely more patience now and a better understanding of how to prioritise time and energy.
Lucien : Alfred Striped PJs Coming Soon
Reflecting on your own childhood from the new standpoint of motherhood you forgive lots of things and you re-examine others. I love reflecting on Gaugin's paintings of mother and child, some of them really remind me of the way Lucien clambers and climbs and sort of hangs off me. We have our Klimt moments too, of course- coccooned and close.
Anna :

AUDREY SILK PJS

£249